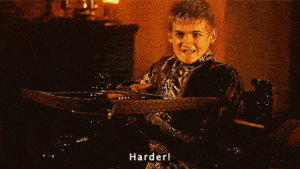 First of all, an editor can't fix your story. If you submit a good story, your editor will help you polish it up and make it shine. If you submit a bad story, your editor will help you make it a better bad story. (Hint: most of the time, your story will be … okay. The editor can help improve it, maybe to the point where it's a good story, but maybe it will remain mediocre. Honestly, this writing business is a bit of a crapshoot, and sometimes you just have to take your chances.)
A good editor is honest but kind. She should make you want to improve your story and become a better writer. Anyone who simply tears into an author without that goal firmly in mind isn't an editor, she is a critic. Critics have their place (go ahead, ask me where), but it isn't to help creatives. 
That said, be prepared.
'Cause editors gonna edit.
Here's how it's going to go down:
You obsess over your story and lovingly craft its every moment, spend hours thinking of just the right words to express what's in your heart. This story is your baby, the love-child of your brain and your soul. It's your precioussssss.
You get it to a place where you think, "Hey, this isn't too bad," and you send it off to your editor, hoping, in the crannies of your needy little writer's heart, that she'll come back with, "This is genius! Don't change a thing!"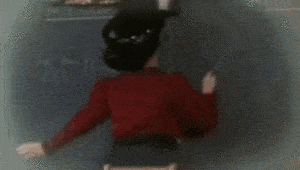 Know this: That won't ever happen. Your story is going to come back ALL CUT UP.
I get it.
It feels awful.
You open that file and are greeted with so many strikethroughs, insertions, queries, and comments. (So many … so many … so many …) It's like a red pen bled, threw up, and took a big ol' dump all over your baby.
No matter how gentle the editor has been, you want to curl up in a weepy, illiterate ball, or maybe kick puppies, if you're the kind of person who voted for Donald Trump.
It happens to everyone. It happens to me, it happens Jonathan Fucking Franzen, it happens to J. K. Rowling. (It doesn't, apparently, happen to Anne Rice, but it definitely should. Just sayin'.) 
Then, if you're any sort of writer at all, you down a few drams of Scotch, or cups of tea, or shots of Red Bull, or whatever cleans your pipes, and you wipe your nose and park your butt back in that chair. Because you've got deadlines, baby, and unless you're actually Douglas Adams, you can't afford to listen to the sound of them whooshing by.
Okay? Okay.
So, we've established that the editing process hurts. Sometimes it hurts more, sometimes less, but there's just no good way around it, so you might as well suck it up and get on with the business of getting some shit down on paper.
So how does this editing thing really work?